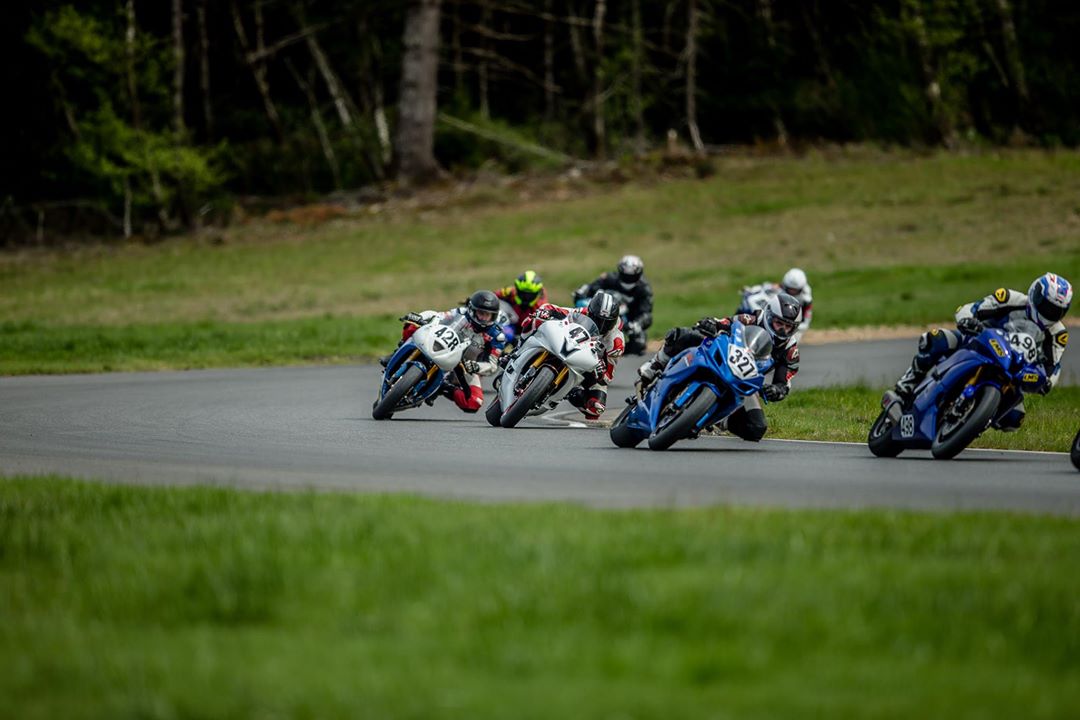 Track:
Ridge Motorsports Park, Shelton, WA
Date:
May 5-6, 2018
Results:
| Class | Result | Video |
| --- | --- | --- |
| Clubman Qualifier - Saturday | 14th | Video |
| 600 SBK | 12th | Video |
| 600SS | 17th | Video |
| Clubman Qualifier - Sunday | Red Flag, Scrubbed | Video |
| Open Classic SBK | 6th | Video |
| 600 Classic SBK | 8th | Video |
Report:
The schedule had a pretty major overhaul for this season. Both 600SS and 600SBK now happen on Saturday. I decided I could try to do 3 races each day this season which was a bit more track time. I was pretty worn out by the end but it was good to get more experience in races as always. In the end my results for the weekend weren't spectacular, but they will provide a good point to build on for the rest of the season.
My races were mostly uneventful. That said, I did have a bit of contact with Zac Smith during 600 Classic SBK where his hip caught my bar end. We both stayed upright and he has a heck of a bruise :). Happy my Novice Mentor is still trying to help me find the right line around the track. Clubman on Sunday also got cut short with a rather messy crash in T3. A rider went down in the front of the pack on the opening lap and I just did my best to clear the impact zone. A few other riders ended up going down as well. Everyone seems to be healing up and hopefully will be back on the grid soon.
Special thanks to my wife Anna Piechowski for helping me get the bike ready for the season and hanging out in the pits making sure everything runs smoothly. I think everyone in racing knows it always comes down to the last bit of time no matter how hard you try to be ready early. Now that Round 1 err Round 2 is done I can't wait for the next round where OMRRA joins WMRRA in Shelton for what is sure to result in huge grids and close racing.